UBIS EXECUTIVE MASTER IN BUSINESS MANAGEMENT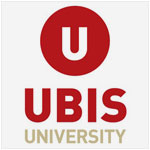 UBIS EXECUTIVE MASTER
IN BUSINESS MANAGEMENT
The program is designed for students and working professionals from all walks of life who are interested in pursuing a solid professional development experience with an international focus and where they can use their newly acquired skills, experience and network to find a job or enhance their career.
Strategic Human Resource Management And Organization Behaviour
Enterprise & Entrepreneurship
Strategic Financial Management
Advance Business Research Methods
Business Law, Ethics, and Corporate Social Responsibility
Supply Chain & Operation Management
Multinational Companies (MNC) Executives
Business Development Manager
Head of Retail & Logistics
ORIGIN SKILLS DEVELOPMENT SDN. BHD.
Stay in Touch. Update your Information every day