We're driven by six core values
Unexpected
A revolutionary university with a startup mentality, led by an entrepreneurial team.
Credible
An exemplary faculty with 10 years' combined experience. Licensed in the Malaysia, we're building reputable partnerships with forward-thinking organisations.
Progressive
We're striving to transform higher education with a future-focused education model that evolves with employer demands.
Thoughtful
We aim to enable greater social and economic mobility across the world by providing learners access to high-quality, affordable education.
Bold
We stand out with a courageous attitude and a shared drive to guide learners on their journey to success: whatever their dreams may be.
Smart
First-class faculty and learning that resembles reality. We blend intelligent technology and human expertise to create an unforgettable experience.
Meet some of our Academician
Industry Oriented Academicians and Trainers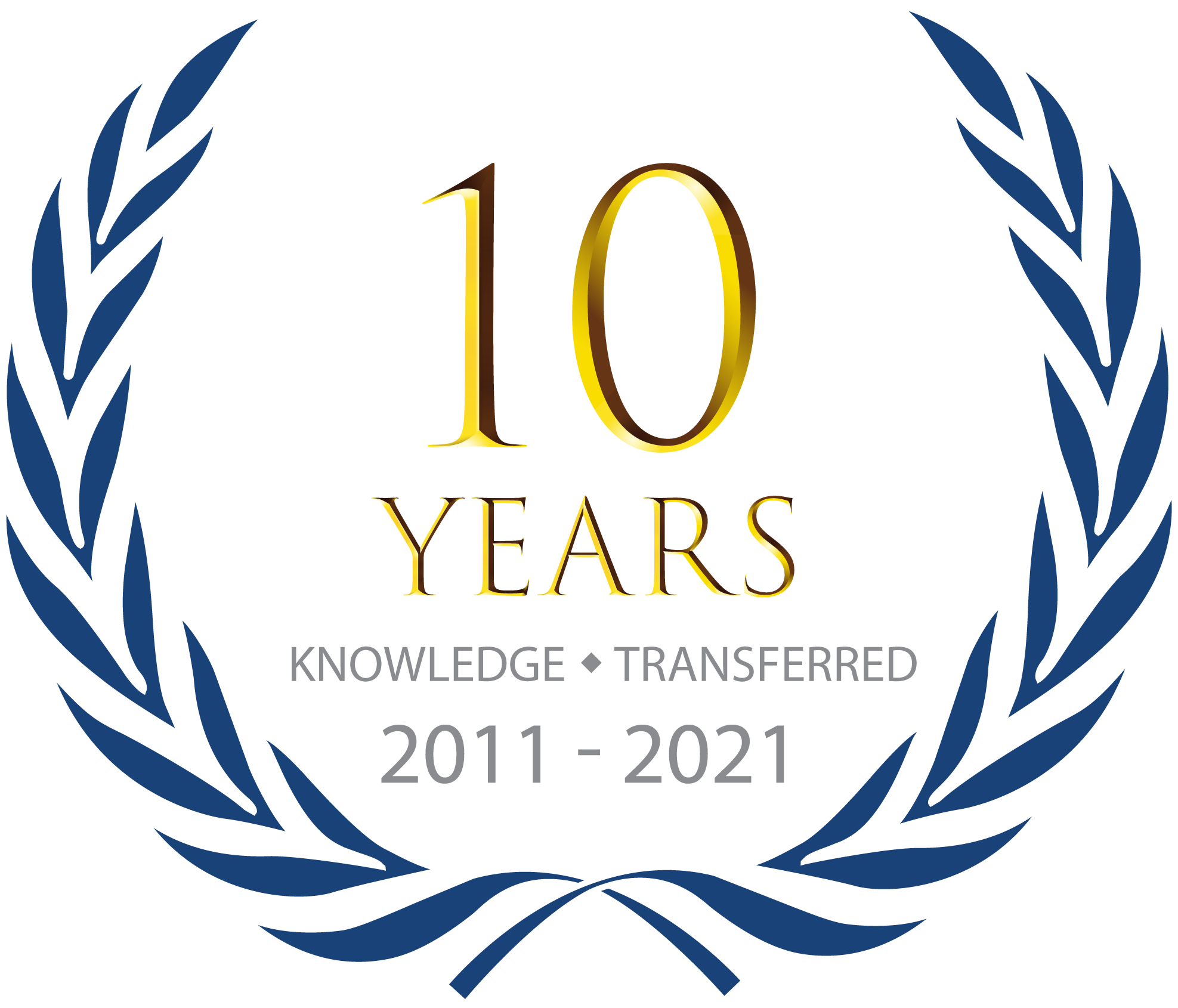 Origin Academy is a company made up of a group of academicians that offers academic courses, management training, skilling, upskilling and reskilling services. We have our academy division to handle prospects who wishes to continue their studying in the areas of Diploma, Degree and Masters. ORIGIN equipped with the knowledge of modern management principals completed with basic human values plus ORIGIN's distinctive training approach, the company trains many professionals from the manfacturing, corporate, public sectors and other related areas. Our programmes are activity-based, practical and implementable immediately at workplace. All in-house programmes are custom- designed to suit the customers' needs and requirement.
DUGLAS FERNANDES
Trainer
54 years of age and was working as a QC Consultant for European Investors. My main responsibilities were to do Quality Control audits for companies or businesses which they wish to invest or acquire around the world. I also do company re-engineering and re-structuring for their existing companies. I was head hunted by "International Head-hunters" and offered this job in November 2007 and was doing this until mid- 2013. During this tenure I travelled to many parts of the world eg. Singapore, Thailand, Philippines, Laos, Korea, Japan, China, Hong Kong, Taiwan, Dubai, India, Africa, Mexico, America, Holland, Portugal, France, Germany and many Middle-east countries. Being too tired of travelling, I decided to pull all these experiences and resources together and started off my own training and consulting company in order to train, guide and develop local companies to achieve greater profits and hit international stan:lards by doing company re-engineering and re-structuring. I also do public and in-house training and workshops. My expertise are in extensive blended learning approach (on-ground interactive sessions and online curriculum permanent access, short-track seminars from experts and company visits).
DR. KHAIRIRKHALIL PhD
Consultant, Facilitator, Coach and Author
Dr. Khairir Khalil has more than 35 years of experience working in various Multi-National Companies namely Motorola, Philips and Seagate, as well as local and jointventure companies such as Semiconductor Miniature Products, Time dotCom, UMW Toyota and DRB-Hicom. He has also worked in a government statutory body, the Land Public Transport Commission or SPAD. Dr Khairir started as an Engineer and moved up the career ladder to become Engineering Manager. As an Engineer he was involved in product and process improvements. He was also the overall Participative Problem Solving Team coordinator for one year for the entire 5000 employees in the organization. After that Dr Khairir switched over to the Human Resource function. His experience in the Human Resource area began with being a specialist in the recruitment function as a Staffing Manager. The other experience in specialized function was as an Organization and Management Development Senior Manager. The remaining experience was managing the whole spectrum of Human Resource functions as Human- Resource Manager, General Manager and Director. Throughout his career history, he has had hands-on experience on the line as well as in administration and management. He has presented several papers in public seminars and conducted numerous training. He is a certified 7-Habit trainer and was a Six Sigma hands-on champion. Dr. Khairir has more than 15 years' experience in conducting training. He is currently lecturing in several universities on management and human resource subjects.
DR. FRANK XAVIER AROKIASAMY PhD
Courses Lectured
Dr. Frank is a highly motivated individual who exhibits passion in every task he undertakes. He has the ability to propagate this passion along with his positive mental optimistic approach to everyone he comes in contact with both in a personal and professional sense. He has worked as a university lecturer, coach, corporate consultant and a trainer for a wide range of clients in several different countries including in Asia, United States and several countries in Europe. His affable manner promotes a working culture that is fun and positive and this extends generally to the peoples he works with, consults for and the audience he has trained. Dr. Frank has a doctorate in Economics with a minor in Finance. He also possesses and Bachelors in Marketing. He also is a successful entrepreneur and is the CEO and owner of several personal and partnership business. As a consultant the solutions and concepts that are shared are often unique and interesting. Some of this unique perspective comes from his extensive travel and several stints of living abroad in United States, Singapore, China and of course Malaysia. He maintains residences and operates businesses both in Malaysia and the US. Universities Academician Southern Illinois University Carbondale (SIU-C), Multimedia University (MMU), Malaysia University of Science and Technology (MUST), Federation University, University of New England (UNE), International Islamic College (IIC). Dr. Frank has also supervised numeours students at the Master and Doctorate level in the fields of Finance, Economics and Business.
DR. VG.PERUMAL PhD
Courses Lectured
A career educationists, Dr. V.G Perumal obtained his Bachelor of Commerce from the Guru Nanak University (University of Madras) in 1979. On his return to Malaysia, he began his career with the Bedford College (FIT Group) as Executive Officer. A year later in 1981, he was promoted to the post of principal of David's College within the group. In 1988 he resigned from the FIT Group of colleges and joined Stamford College Petaling Jaya. A couple of years later he was promoted as Dy. Principal of the Stamford Regent School of Economics. In 1999, Dr. V.G Perumal achieved another milestone in his education by obtaining his Masters of Arts degree in Educational Management, from University of Gloucestershire, United Kingdom. A strong believer in Life Long Learning, Dr. V.G Perumal read for his doctorate degree in 2010. He qualified with a Doctor of – Philosophy (PhD) in Education in 2015, from the Asia e University. On attaining his retirement from the Stamford College Group in 2007, his passion for education and call to educate the younger generation was as strong as ever. He joined MAHSA University, and was appointed lecturer in the English Language Department. In 2011 he was seconded to the MAHSA University School of Business as Senior Lecturer. In 2004, Dr. V.G Perumal's journey in the field of education led him to his former hunting ground, Stamford College, Petaling Jaya, as head of English Language School and Special Subjects. He subsequently, held a number of positions, as Coordinator of Business School, Secretary to the Board of Governors of the college and Chairman of the College Disciplinary Committee. In 2017 he resigned from the Stamford College (Seri Stamford) as Director of Admissions, and Chief Examinations Department, to take up a very challenging posting in Yangon, Myanmar.
ANANTHY SANKARAN
Courses Lectured
Ms. Ananthy Sankaran holds a degree in Economics (B. Econs.- Business Administration) and Masters in Civilization Studies (M.A.Civilization) from University Malaya. She is also Human Resource Development Council's Approved Trainer / Speaker- (53)PSMB/22/1/12Klt71). Total of 26 years of working experience in the sales, telecommunication, education and training industry (18 years), she has developed vast experience in the full spectrum of many Management Development areas. Warm and approachable, she also won the prestigious "Best In-house Trainer" award from a top notch Training and Consultancy firm in the country. She has also appeared in local Astro TV morning-talk show. Based in Kuala Lumpur, she has trained participants from Maldives, Vietnam, Kenya, Singapore, India, Indonesia and Brunei. Her soft-skills programs are conducted as Public courses or as In-house for GLC companies, Multinationals and government bodies. Her areas of expertise or most popular training workshops are Time Management, Multi-tasking, Thinking Skills, Motivation, Communication, Leadership, Customer Service, Supervisory, Self-improvement, Change Management, Interpersonal Skills, Time Management, Teambuilding, Managerial / Executive / Clerical Development, and many other Administrative Skill enhancement programs.
ANDREW ANTHONY
Courses Lectured
Mr. Andrew Anthony has more than 30 years' experience in Safety and Health. He has worked in various corporate organizations creating a safe and healthy environment in these organizations. Mr. Andrew has been appointed as a member of the board ofdirectors of NIOSH Malaysia and is also a certified trainer with DOSH, NIOSH and HRDF. Mr Andrew has also appeared in many TV talk shows such as ASTRO, 8ernama and 1V2 and also on TraxFm and RangkaianNasionalto promote safety. His vast experience in the field of safety has earned him invitations to promote safety in countries such as UAE, Sudan, Bahrain, Oman, Jordan and Saudi Arabia. Mr. Andrew has also presented in many international conferences promoting safety and health such as the recently concluded Forum in Oil and Gas and Petrochemical held at the Mandarin Hotel, Kuala Lumpur. He has also been the moderator for several National Conferences on Occupational Safety and Health organized by NIOSH. Mr Andrew has also trained many corporate organizations such as University Malaya, Open University Malaysia, Maybank, Bank of Tokyo, Affin Bank, ExxonMobil, Panasonic, UEMS Solutions, PantaiMedivest, TEAC Malaysia, UMW Toyota Industries, Institut Keseniaan Negara, Tourism Industry Malaysia, Salcon Enggineering, SGL Carbon, Sime Darby, WestPort, Ministry of Health Malaysia for doctors and paramedics, Kementerian Sumber Manusia, Ericsson, JKR Engineers all over Malaysia, FELDA Malaysia, Spazio Space Malaysia, Worldgate Logistics and many more.
FRANKLIN STYNE IYADURAI
Courses Lectured
Franklin is the International Business Development lead at a multinational company and he is also appointed as an adjunct lecturer for Management at MUST (Malaysian University of Science and Technology) and AeU (Asia e University) and UMP (Universiti Malaysia Pahang) He has over 33 years of industry experience in sales, Training and Leadership development. He has been the Marketing Director for Multinational companies and was responsible for launching Marketing and Branding campaigns in Malaysia, Indonesia and Thailand. Franklin has trained thousands of salespeople on a one to one basis some of who are industry leaders today. As a business coach and trainer, he helps individuals and organizations to empower their staff and increase their sales and productivity. Franklin is also a certified Digital Marketing professional, with certification from the Digital Marketing Institute (DMI) in UK and is adept is developing digital marketing campaigns for young start-ups and SMEs. He is an invited speaker for conventions and seminars and has conducted workshops in several academic and management conferences in Malaysia and Indonesia. Franklin's areas expertise in training include Sales Strategies, Customer Service, Entrepreneur Development, Effective communication skills, Retail management , Digital marketing , e-commerce and Industry 4.0 to name a few. Franklin is a PhD candidate in Management and has published several academic articles. He is passionate about teaching and training and has been lecturing on Marketing, Strategic Management, International Business and Entrepreneurship for the last 12 years. He is a member of the Chartered Management Institute (CMI) of the UK.
FARHA UZAIMI
Courses Lectured
Farha Uzaimi is a result-oriented, certified trainer (PSMB/TTT0004) who strongly believes in Human Capital Development. Her intense passion in training and education has made her one of the trainers in Malaysia acknowledged by the Panel of Pembangunan Sumber Manusia Bhd (HRDF) to conduct its PSMB TTT. She has sound working experience in education (special needs, young learners, and tertiary levels), language teaching, coaching, instructional design, travel and tourism, hospitality and retail. She holds a Bachelor in English (TESOL), Unitar; Diploma in Training and Assessment and Certificate IV in Training and Assessment (MCI Australia), and TVET TTT in International Skills Training for Trainers and Assessors (Melbourne Polytechnic, Australia). She is also a registered DESCUM Facilitator and a panel member of NOSS, JPK.
More about Origin's program?
Are you an experienced professional looking to advance with an MBA degree program? Perhaps you're an early career professional wanting to kick-start your career with a Bachelor of Business Administration (BBA) ,build skills in two to six months with our advanced and intermediate certificates and short courses, the choice is yours. Choose your program and submit your details to find out more about Origin's online programs.
SETIAWALK J-2-1 & J-2-2 Persiaran Wawasan, Pusat Bandar Puchong, 47160 Puchong, Selangor
info@originacademy.edu.my